Think.Eat.Save
OzHarvest Perth to host free food rescue feast with local chefs at Think.Eat.Save event
by OzAdmin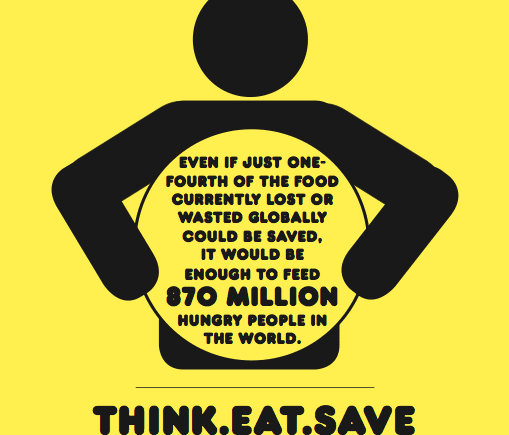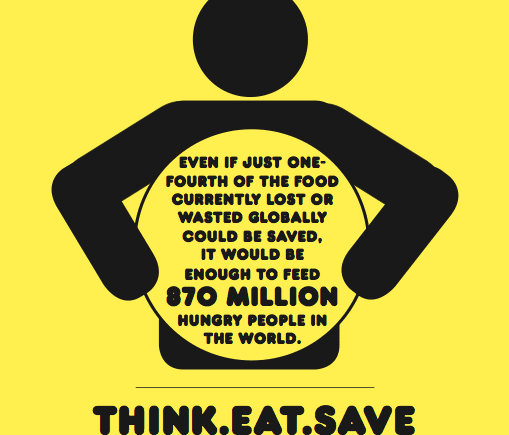 Think.Eat.Save
OzHarvest Perth to host free food rescue feast with local chefs at Think.Eat.Save event
by OzAdmin
Perth's leading chefs will join food rescue charity OzHarvest to feed up to 1,000 members of the public a free "rescued" meal at Forrest Place on Monday, 25 July from 11.30am – 2.00pm at Think.Eat.Save.
Join top WA chefs and local identities including Dan Masters (Rockpool Perth), Sue Hutchins (Shadow Wine Bar + Dining) and Brendan Pratt (Greenhouse Perth) for a piping hot cup of soup including minestrone, pumpkin and leek, and a spicy roast tomato and red pepper soup – all made from rescued produce.
Leading sustainable experts, the Forever Project will also be hosting one of their food theatre programs aimed to inspire and educate the local community on healthy eating and ways to use green waste in cooking.
 Think.Eat.Save events taking place nationwide will see some of the nation's top chefs, business leaders, politicians and celebrities unite to address the urgent issue of food waste, which is currently costing Australians up to $8 billion each year.
Partnering with the United Nations Environment Programme (UNEP), OzHarvest is urging Australians to take action on food waste.
Founder and CEO of OzHarvest, Ronni Kahn, said the aim of Think.Eat.Save 2016 is to bring attention to the alarming amount of food wasted in Australia and around the world, where roughly one third of food produced for human consumption (approx. 1.3 billion tonnes) is wasted or lost along the way.
"The current global and local food waste statistics are alarming," Ms Kahn said. "We urgently need change to happen now to ensure a sustainable food system for future generations. This year at Think.Eat.Save we are urging Australians to make a dish using their leftovers, giving life to food that would otherwise have been wasted.
"These small efforts to reduce food waste create positive change and inspire others to take action about the urgent issue of food waste and food security."
Members of the public are encouraged to get involved by making a personal pledge to change their eating behaviour and reduce food waste via #PledgeAPlate. You can pledge a plate by making a meal out of leftovers, rescued or saved ingredients, taking a photo and uploading it on social media with the hashtag #PledgeAPlate and fundraise via www.pledgeaplate.com. Those participating are then encouraged to nominate someone else to take part via social media.
To mark the fourth annual national Australian campaign to reduce food waste, OzHarvest will host 11 events across the country, feeding over 15,000 thousand people a free, delicious and hearty hot meal made from rescued produce and educating people about reducing food waste.
#PledgeAPlate Campaign Toolkits will be made available from July 25 at www.pledgeaplate.com for businesses and schools to take action and get involved in the Think.Eat.Save campaign.
PERTH THINK.EAT.SAVE DETAILS 
DATE: Monday, 25 July
TIME: 11.30am to 2.00pm
LOCATION: Forrest Place, Perth (in front of the GPO Building)
PERTH MENU:
Minestrone soup, Shadow Wine Bar + Dining Room
Pumpkin and leek soup, Rockpool Perth
Spicy roast tomato and red pepper soup, Greenhouse Perth
AVAILABLE FOR INTERVIEW UPON REQUEST:
Sue Hutchins
Dan Masters
The national food waste reduction campaign is supported by Woolworths and Glad.

NATIONAL THINK.EAT.SAVE PUBLIC EVENTS
DATE & TIME: Monday, 25 July from 11.30am – 2.30pm (major cities)
CLICK HERE FOR FULL LOCATION LIST
Sydney event: Martin Place, Sydney
Adelaide event: The University of Adelaide Goodman Lawns, North Terrace
Brisbane event: St Stephen's Cathedral, Brisbane
Canberra event: Garema Place
Gold Coast event: The 4217, 10 Beach Road, Surfers Paradise
Melbourne event: The State Library of Victoria, Melbourne
Newcastle event: Wheeler Place, Newcastle
Perth event: Forrest Place, Perth CBD
Regional Areas: Cairns, Sapphire Coast, Armidale
For a full list of events and information, please visit www.ozharvest.org
Social media tags: @ozharvest @UNEP #thinkeatsave #pledgeaplate